Arcade Marquee LED Light Strip
SKU
LED-Marquee-Strip
Price $6.95
More Details
Reviews
Related Items:
Arcade Marquee LED Light Strip
This 20" White LED strip has a cloudy cover to make a clear even light for lighting up your arcade marquee. Its an excellent replacement for a fluorescent light, or for use when building a new cabinet or marquee display box.
To create the most natural display of the marquees, these are 6000-6500 Kelvin temperature lights, which is a "Daylight White". Other LED strips may be 3000-3500K "Warm White" which will have an amber hue, or 7000-7500K "Cool White" which will have a blueish tint.
Voltage: 12v DC
Power Draw: 7 watts +/- 5%
36 of 5730 LEDs
20" Long x 1/2" Wide
Screw holes in the end caps for easy installation
Bare wires on both ends so you can daisy-chain additional strips if required
50,000 hours life span
Can be dissembled and cut to shorten (cut on the marks every 3 LEDs, cut the frame and cover as needed, then reassemble)
Accessories:
Arcade Marquee LED Light Strip Reviews
No reviews for this product.
Arcade Marquee LED Light Strip Related Items: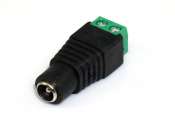 Female Barrel Plug to Screw Terminals Adapter
Female Barrel Plug to Screw Terminals Adapter
1
Average rating:

Price $0.95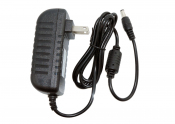 12v 3a Power Supply
12 volt 3 amp ac/dc adapter power supply for LED buttons or Audio Amplifier
Price $5.99