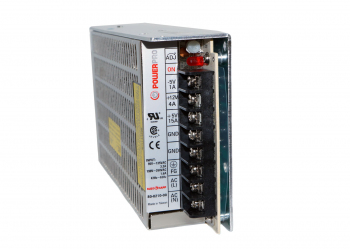 More Details
Reviews
Related Items:
Suzo Happ 130W Power Supply
130W arcade power supply by Suzo Happ.
130W Power Pro Power Supply made by Suzo Happ (part #80-0210-00)
+5v 15A, +12v 4A, -5v 1A, 130 watts
Dual AC input 115vac/230vac, selectable by jumper on bottom
Built-in EMI filter
Overload protection
UL and CE Recognized
1 year warranty
Power cord sold separately
Suzo Happ 130W Power Supply Reviews
Read all reviews
Featured positive reviews:
Perfect Power
08/03/2022
I had an arcade game that was having some odd issues with no obvious cause. In the end, it was the power supply. This one was a perfect replacement and does its job without issue! Easy installation.
Suzo Happ 130W Power Supply Related Items: