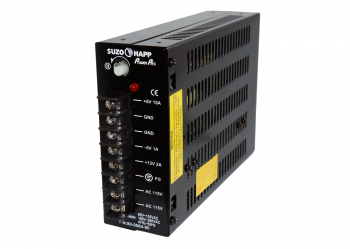 More Details
Reviews
Related Items:
Suzo Happ 110W Power Supply
4/6/2022 Stock Update: Suzo Happ is out of stock at this time, we should this back in stock around 5/16.
110W arcade power supply by Suzo Happ.
110W Power Pro Power Supply made by Suzo Happ (part #80-0064-00)
+5v 15A, +12v 2A, -5v 1A, 110 watts
Dual AC input 115vac/230vac, selectable by jumper on bottom
Overload protection
UL and CE Recognized
1 year warranty
Power cord sold separately
Suzo Happ 110W Power Supply Reviews
Read all reviews
Featured positive reviews:
Fantastic
03/23/2020
Very happy with my order, good quality, fast shipping, very happy thank you!!!
Works perfect
03/09/2020
My Street Fighter 2 champ edition is up and runnin better than ever
Suzo Happ 110W Power Supply Related Items: