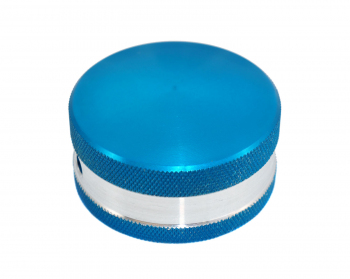 Ultimarc SpinTrak Blue/Silver Knob
| Read all reviews
SKU
SpinTrak-Knob-BLU/SIL
Price $13.00
Ultimarc SpinTrak Blue/Silver Knob
Blue & Silver Knob for the Ultimarc SpinTrak spinner.
NOTE: A hex/allen wrench is needed to tighten the set screw on the knob but is not included. The wrench that's included with a SpinTrak Spinner will fit.
Contains:
Ultimarc SpinTrak Blue/Silver Knob Reviews
Read all reviews
Featured positive reviews:
Excellent spinner knob option
11/13/2018
My cab had one of the cheap looking plastic/rubber spinner knobs with the grey finger nook off the center that was a bit of an eye-sore on so I was looking for a replacement. This lead me to the Ultimarc knobs which look fantastic and there are enough colors to find one that doesn't clash with your cab's looks.
T-molding.com has them at what seems like the best price after shipping and delivery was very prompt. Upon receipt, the feel and appearance of quality of the knob were at the high level I have come to expect from Ultimarc's products. It has a nice heft and hence provides better rotational inertia than the cheap one I had, which feels better on the spinner games I have.
Highly recommended product and vendor.
Good spinner
05/21/2020
Good looks and weight. Easy install