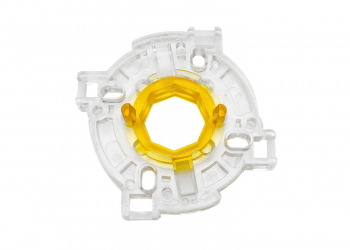 Sanwa GT-Y Octagonal Restrictor Plate
| Read all reviews
SKU
SW-RP-Oct
Price $3.50
More Details
Reviews
Related Items:
Sanwa GT-Y Octagonal Restrictor Plate
This restrictor plate has 8 corners to more easily make smooth and precise combination moves in fighting games, instead of using a regular 8-way gate. For use on the Sanwa JLF-TP-8YT joystick.
Sanwa GT-Y Octagonal Restrictor Plate Reviews
Read all reviews
Featured positive reviews:
Glad I bought these parts
04/17/2020
I was trying to play Street Fighter with a store bought 2 player controller but they had square restrictor plates making it impossible to do the special moves. I came to this website and after spending less than five dollars I was able to fix that problem by swapping them with octagonal restrictor plates and now the controls work great and the parts were easy to install. I also swapped out the Pac-Man style controller tops with the more modern slim bat tops for a better fighting game feel that I'm more used too. I'll definitely be back when I decide to upgrade some more.
Worth every penny
05/10/2021
Perfect replacement for my arcade1up cabinet.
Sanwa GT-Y Octagonal Restrictor Plate Related Items: