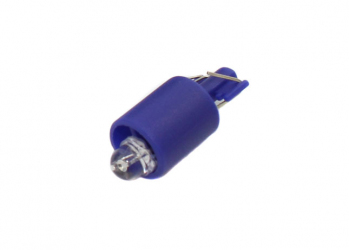 Blue LED For Arcade Pushbutton
Replacement 12v Blue LED for any of the LED arcade push buttons that we sell.
Blue LED For Arcade Pushbutton Reviews
Read all reviews
Featured positive reviews:
Peace of mind
03/02/2021
I ordered an led button and joystick bundle online that had no power source. Tha wire harness had a weird plug on the end and i plugged it into a cord i thought would work and with a quick bright flash and the smell of burnt electronics, every led bulb was fried including the 2 joysticks. Luckily, i came across T-molding and saw their harness comes with a proper power cord so i ordered one along with new bulbs for my buttons, apparently there's nothing i can do for the joysticks, and easily put in new bulbs and rewired it and it looks great. This was so much easiee than the headache i had with the kit i ordered elsewhere. Thank you tmolding.com for making it easy. I fully recommend this harness and power supply if you're going for led buttons.
Nice
03/02/2021
These work good. Easy to install.