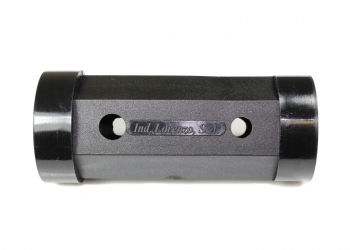 Industrias Lorenzo Pushbutton Wrench
| Read all reviews
SKU
IL-PB-WRENCH
Price $3.95
Industrias Lorenzo Pushbutton Wrench
Installing many arcade buttons? Buy a Push button Wrench for easier installation!
Industrias Lorenzo Pushbutton Wrench Reviews
Read all reviews
Featured positive reviews:
Save your fingers
11/07/2017
You have feminine knuckles, not yet trained to the art of setting loose 25 years old pushbuttons, stuck in grime, dried up Coca Cola and sweat?
Being a man of taste and refinement, you care about your delicate nails and do not wish to scratch or break them?
Save those tender fingers and buy this essential tool for everbody who owns an arcade, fightstick or cardboard box with happ or happ-style buttons.
Tighten and loosen those pesky plastic bolts as you wish and very easily!
Changing your control panel buttons will never be the same... never be the same... never be the same (echoeing in distance).

Buy Industrias Lorenzo pushbutton wrench NOW!
Worth the add on
07/23/2020
Was really on the site to buy some happ buttons that were out of stock elsewhere in the specific colors I needed for my cab. Figured for $4 why not throw it. What an awesome little tool, definitely worth it. Made it a lot easier, sweet product.
The best buttons
04/05/2020
I have been using these buttons in all of my cabinets. Very well built and the feel is so smooth. Definitely recommend these for anyone with an arcade caninet.