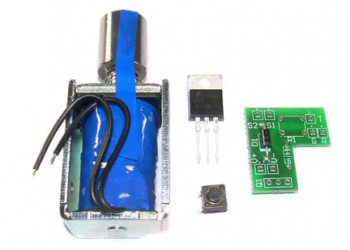 Ultimarc AimTrak Recoil Kit
| Read all reviews
SKU
AimTrak-Recoil-Kit
Price $29.00
Ultimarc AimTrak Recoil Kit
DIY kit to add recoil to a regular Ultimarc AimTrak gun or repair a recoil AimTrak.
Contains:
Recoil solenoid
Trigger switch PCB with recoil driver
Sensor module wiring
Docs & Tips:
Ultimarc AimTrak Recoil Kit Reviews
Read all reviews
Featured positive reviews:
Easy install and more fun
09/06/2021
An already easy install was made easier as the switch and the MOSFET were already soldered to the PCB. I just had to solder in the solenoid and the power wires. I purchased power supplies and long extensions for them and ran those cables along with the guns USB cable through a cable sheath so I wouldn't have multiple cables hanging everywhere. the only issue I had was one of the holes for the power wire on the PCB was practically non existent so I had to carefully enlarge it. No problem.

My guns are hooked up to a MAME cabinet so I plugged the guns and sensor bar into my laptop to configure them - most notably the recoil. Of course I maxed it out and that seems to be an issue. I get bang, bang, nothing. Recoil for two shots and then no shot at all and the cycle continues. I understand the fix for this is simply reducing the recoil strength. I haven't done it yet. One project at a time.

The recoil feedback does somehow make the games more fun. This is a great mod.