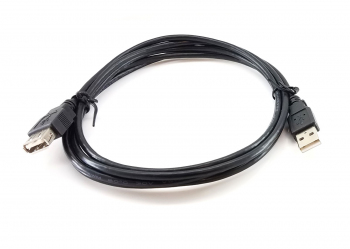 6ft USB Type A Extension Cable
A 6ft USB extension cable with a Type-A Male and Female connections for use with all our I-PAC boards and USB adapters. Need to mount one of those farther from your computer, this is what you need!
6ft USB Type A Extension Cable Reviews
Read all reviews
Featured positive reviews:
Making 1 and 2 player buttons
07/07/2022
Take the rgb wire out of the gold leaf button and buy the black player 1&2 pause/play inserts from groovy game gear. They fit perfect in this button! However, you will get a yellowish tent unlike the clear eclipse buttons.