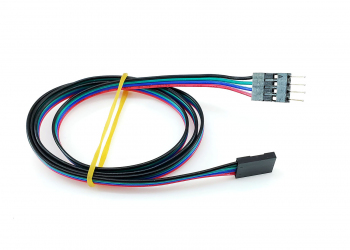 2ft Dupont 4 Pin Male to Female Extension
SKU
Wire-4Pin-MF-2
Starting Price $2.99
2ft Dupont 4 Pin Male to Female Extension
Easily extend the wires on our Goldleaf or Ultimarc/Industrias Lorenzo RGB LED buttons or on Ultimarc SpinTrak Spinners or Ultimarc U-Trak Trackballs with this 4-pin Dupont extension wire. This is 700mm long (27 inches) with a 4-pin male connector on one end and 4-pin female connector on the other. 1 extension is needed for buttons or the SpinTrak. 2 extensions are needed for the U-Trak since it has 2 connectors.
2ft Dupont 4 Pin Male to Female Extension Reviews
No reviews for this product.